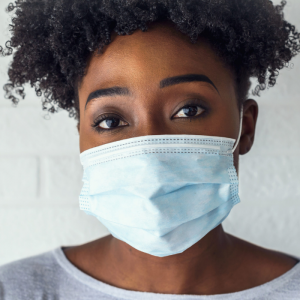 Arkansas Baptist College recognizes the difficulties that our students and their families have experienced during this period of coping with Covid-19 Pandemic.  Therefore, we are taking this opportunity to notify all Fall 2020 Semester students that, while providing for your safety and well-being, our Department Chairs and Academic Advisors have pre-registered you for the spring 2021 semester and your scheduled is available in Jenzabar MyABC (JICS) Student Portal).   We ask each student to contact their Department Chair or Academic Advisor to confirm their schedule of classes.  If any changes are needed, students should contact their academic advisors to discuss changes to their schedules.  This is just one of the college's efforts among several to provide meaningful assistance to our students and their families during these most difficult times.
Arkansas Baptist College starts its spring 2021 semester Monday, March 1, 2021.  All classes will continue to be online and students should check Jenzabar MyABC (JICS) Student Portal for course announcements.  Please see the academic calendar that is available on our website, www.arkansasbaptist.edu for important dates for the Spring Semester.
Arkansas Baptist College will also be implementing strict safety protocols like requiring face coverings, physical distancing, hand hygiene and enhanced cleaning to ensure the health of our community for student athletes returning to campus. These protocols will:
Require everyone to wear face masks inside all buildings — unless the person is alone in a private residence hall room.
Require everyone to wear face masks outdoors and maintain at least six feet of distance from others.
Require you to intensify cleaning and disinfection of surfaces and objects that are frequently touched, including doorknobs, light switches, desktops, sink handles and countertops.
Require a curfew at 9:00 PM for the whole campus. There are no exceptions for the weekend the curfew is in place seven days a week.
Not allow students to leave campus at any time without permission. If it is an athletic event, coaches will contact our administration. If students are caught leaving campus you will be asked to turn your key in and return home. Students are not allowed to leave for the weekend unless it is an emergency. You must take another COVID test at your own cost to be able to resume your stay on campus.
Not allow any visitation from anyone not housed in ABC residential halls. Students will only be allowed to have two visitors per suite. Students caught violating this policy, will be asked to return your key and sent home.
Students will be permitted to be outside of the residential halls until 9pm, but not allowed to leave off campus at any time. Students caught leaving campus or have anyone from off-campus visit, the student will be asked to return your key and sent home (No Exceptions).
Not allow students to congregate in groups larger than 10 people and will require maintaining social distancing of six (6) feet or more.
Require you to sign our zero-tolerance policy and any violation of the policy will result in immediate suspension from Arkansas Baptist College.