$15.7 million. That's how much in additional federal dollars is earmarked for Little Rock because of the 524 residents who were counted during Census Saturdays in August. Each person counted means $3,000 per year over ten years. Thank you to the following grocers that allowed our volunteer teams to get people counted: Edwards Food Giant; Kroger; La Regional; Mercardo San Jose; and Super Mercado Sin Fronteras.
And thank you to those who allowed our volunteers to help them complete the Census online. An accurate count is critical to Little Rock receiving its fair share of resources for schools, roads, and healthcare. I'd also like to thank each of our volunteers and City of Little Rock employees who volunteered to ensure more of our residents get counted, including our Little Rock fire fighters who canvassed hard-to-count neighborhoods and placed door hangers to remind residents about the importance of completing the Census!
Elsewhere in Little Rock, our team of volunteers that has served food boxes weekly since July is helping residents complete the Census. Nearly 900 residents have completed for a total of $26.5 million for our city. A big kudos to them as well!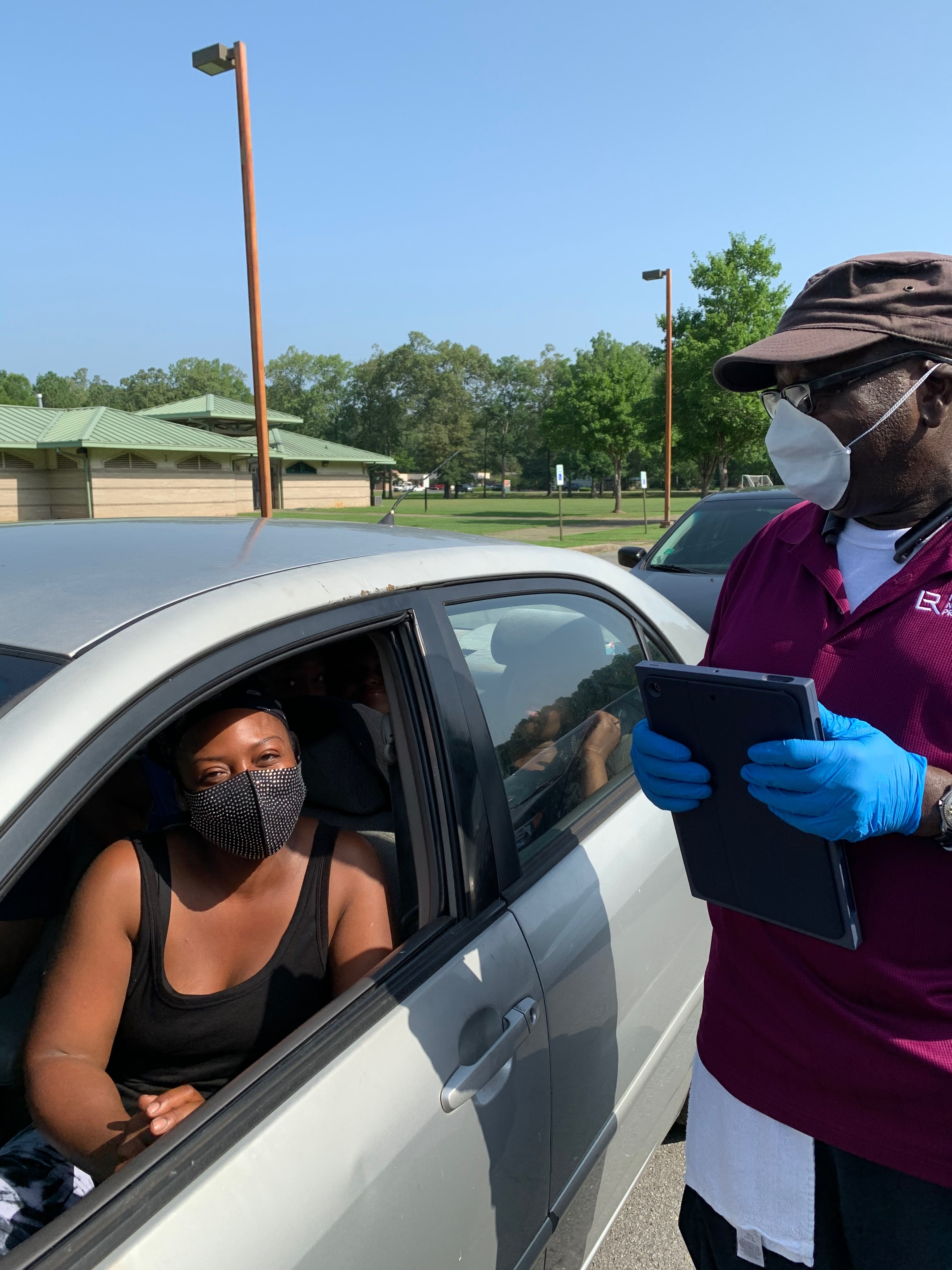 And a big thank you to THV11 for partnering with my office to bring heightened awareness to this extremely important need. Little Rock counts!

If you haven't completed the Census, here's how you can do it now: My2020census.gov.
On the economic development front, we welcomed Arcturus Aerospace home to its new headquarters and business operations center.  Arcturus Aerospace employs the latest machining technology to produce parts for government and commercial aerospace companies. It joins a growing aviation and aerospace sector in metro Little Rock. Employment of aviation- and aerospace-related jobs in the region is 33% above the national average. In addition, aerospace is Arkansas' number one export, accounting for more than $1 billion in annual exports.
This month, the City of Little Rock gained access to city-level and zip-code level detail about where COVID-19 has prevalence. Thank you to the Arkansas Center for Health Improvement for heeding the call to make more data available. It's what we need to make informed decisions for our residents.
You can find the information about your zip code by clicking the picture below.

Lastly, to the parents, grandparents, and teachers who are working together to educate our students—thank you! Schools opened in Little Rock over the last two weeks, and I've heard from many of you. You've told me it's overwhelming to try and teach your children and work at the same time. You've also said it's downright frustrating to be an educator trying to teach both virtual and in-person classes simultaneously and protect your students from COVID-19. While my office does not run schools, there are ways we can help during these uncertain times. Education Month is in September, and we'll be making some exciting announcements to help parents and teachers ensure no child is being left behind. Stay tuned…