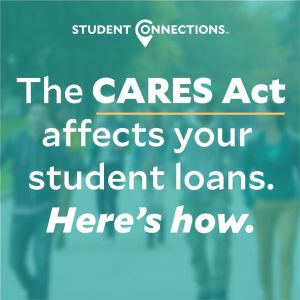 COVID-19 pandemic? Here's what we you need to know about your federal student loans owned by the Department of Education:
• No payments are due and no interest will be charged until September 30.
• If you had your payments automatically scheduled, your payments between April and September should not be automatically withdrawn from your back account.
• If you were delinquent on your student loan payments before April, this suspension brought your account current. You should use this time as an opportunity to explore other payment relief options – like income-driven repayment – that can lower your payments when they resume in October 2020. Learn more at: https://studentconnections.com/blog/coronavirus "